25aug10:30 amLaw Offices of Girardi KeeseBy Order of the US Bankruptcy CourtSale Type:Online Only AuctionGeography::Los Angeles, CA
Sale Info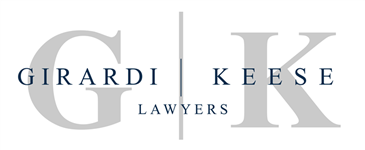 Known for its famous case against PG&E, as featured in the film Erin Brockovich, the high profile law firm of Girardi Keese filed for bankruptcy in December or 2020, and its assets will be sold to help pay off creditors, including those who have filed claims of fraud against the firm.  The auction will feature the firm's office furniture, business machinery and equipment, as well as furnishings and decorations comprised of art, oriental rugs, sports memorabilia, wine, music memorabilia, statues, vintage law (and other) books, a vintage piano, a Cadillac DTS and much more. 
The auction will take place online in late August or early September.  Check back soon for more details…
Questions about the sale, call toll free: 1-888-345-SOLD, extension 110
Never attended an auction?  Learn how to bid by reading frequently asked questions here.
Sale Date & Time
Date & Time to be Announced Soon (check back)
Location(s)
Removal Site(s) 1126 & 1138 Wilshire Blvd., Los Angeles
Please Note: Buyers are Responsible for Item Pickup and Removal
Preview Date & Time
No In-Person Preview will be Offered for this Sale
Important Information
Please click on each section (>)  below for important sale information: